Satellite TV Services:- Deeply discounted digital satellite systems from DISH Network, the leader in Digital Satellite Television! Get FREE installation of a brand new high technology satellite TV system in up to four rooms with up to four receivers when you sign up for service with Dish Network! There is no equipment to buy. Do this today!! First three months free! 100s of channels. Free installation! Cheaper and more flexible than Cable TV!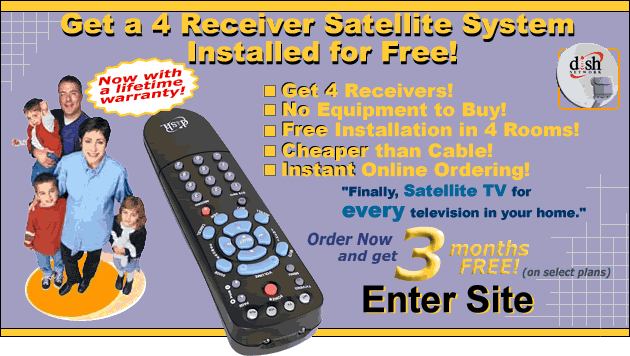 "VMC Satellite was the only company selected
by the Federal Government to install satellite TV
in the United States Capitol Complex.
If Congress can trust us for their service,
you can too!